Adding a touch of elegance to any room, wooden blinds are a great way to precisely limit the amount of light coming through, making them perfect for sun-facing windows. They're also brilliant for providing year-round insulation. Fitting them is a simple process but can require a gentle handling of the fittings, so be sure to read through the instructions in full before you start.
WHAT YOU NEED
• Your blind, carefully unpacked
• Screwdriver
• Pencil
• Appropriate screws and fitting as supplied
• A drill, though not needed for all fittings
• A metal tape measure
• A sturdy step ladder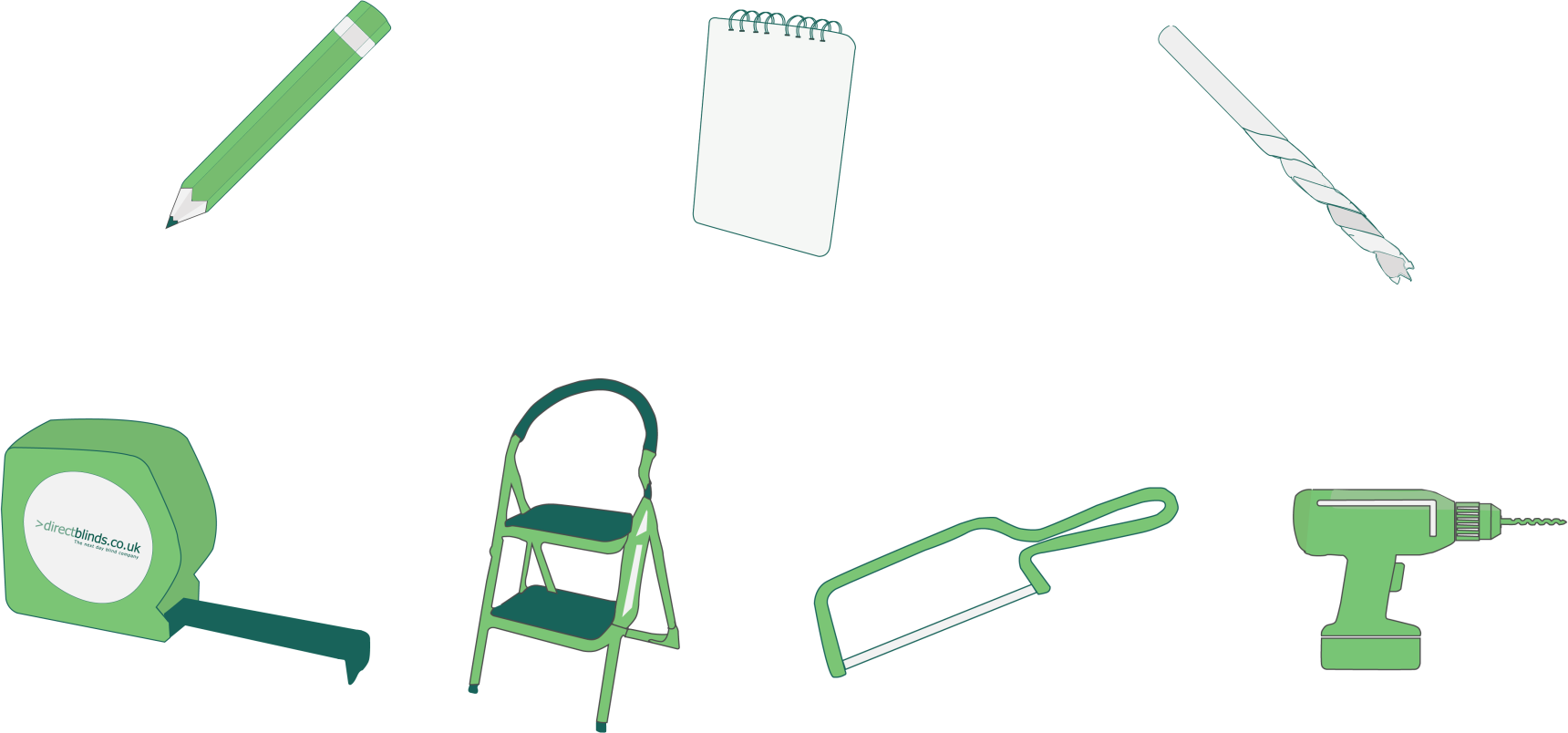 TOP OR FACE FIX?
Ideally, whether your blind is top or face fixed will have been decided when you measured up your window for your new blinds – but if not, don't worry. Now's your chance!
A face-fix will require fitting to a wall or window frame, whereas a top-fix needs fitting to the lintel (top of the window recess) or ceiling. Make sure you know which fixture you'll be using before you chose your next set of steps, as that determines where you'll be fitting your brackets.
Don't forget, where you chose to fit your blind may also affect the types of fittings you need to source. We include wood fittings, but if you're fitting into anything else, you can source all the relevant fittings from good DIY stores. Remember, both top and face fix are simple enough to have your blind hanging quickly – so don't worry!
WHAT TO DO
Step one: Decide on top or face fix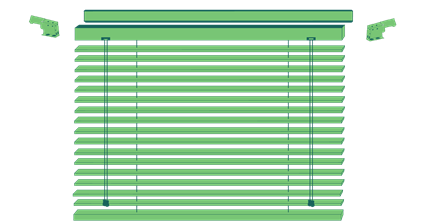 Remembering that you can chose between top (into the ceiling or on the top of the recess) or face (onto the wall of window frame) fixtures, select which is best for you andhold it up to the area, before marking where you intend for it to go. Screw these brackets in place with the fittings provided, or additional ones which you've sourced.
Step two: Attaching the headrail
Clip the latches on the brackets into the open position, and fit in the blind's headrail at both ends. Once it's done, pop the latches back in, and you should hear a click to let you know that the headrail is securely in place.
Step three: Attaching the valance, or pelmet

Simply attach any given clips to the pelmet, and hook these onto the headrail before gently pushing them into their locked position. Some blinds might make use of Velcro pads instead – either way, be sure that the headrail is firmly in place before attaching the valance or pelmet.
Note
Blind details may vary from range to range, so for specific fitting instructions, always be sure to refer to the instructions supplied with your blind.
QUESTIONS?
If you have questions about your fitting , why not give us a call and speak to one of our friendly Customer Services Advisors on  0800 046 1502